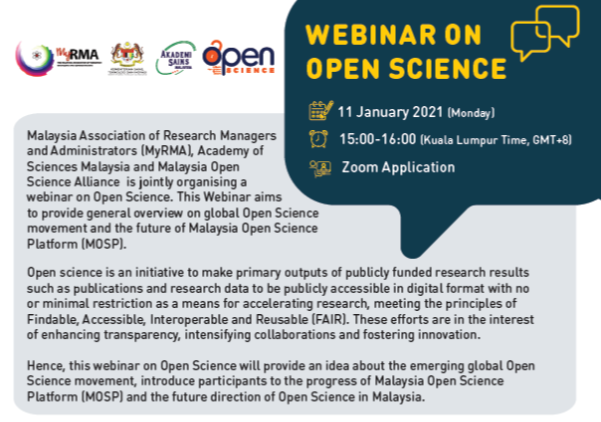 Open Science is an initiative to make primary outputs of publicly funded research results such as publications and research data to be publicly accessible in a digital format with no or minimal restriction as a means for accelerating research, meeting the principles of Findable, Accessible, Interoperable and Reusable (FAIR).
Please click "HERE" to view the slides and access the video recording.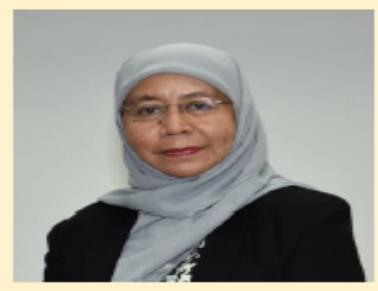 The Moderator
Professor Dr Abrizah Abdullah
Professor Dr Abrizah Abdullah is a Professor at the Department of Library & Information Science, University of Malaya. Abrizah graduated with a Bachelor degree in Environmental Engineering from Temple University Philadelphia, and obtained her Masters & PhD both in Library & Information Science from UM. Her prior research group works on digital libraries, bibliometrics and scholarly communication led to the development of a Malaysian journal hosting platform MyJurnal and a national citation indexing system, MyCite, in 2011, where she was then appointed as the Deputy Director of the Malaysian Citation Centre (MCC).
She was the Dean of the Faculty of Computer Science & Information Technology, UM from July 2017 to August 2019. Prior to this, she served as the Dean of the Institute of Postgraduate Studies UM. Professor Abrizah is the Chief Editor of the Malaysian Journal of Library & Information Science, which is indexed in both the Social Science Citation Index and Scopus. She is an active author and reviewer of impact-factored journals in the area of Library & Information Science. In February 2020, Professor Abrizah was appointed as the Chairperson of Working Group on Capacity Building and Awareness, Malaysia Open Science Alliance, due to her vast experience in regards to spreading awareness and advocacy in Open Science.
The Panelists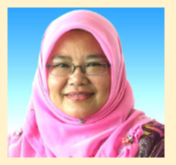 Professor Dr. Noorsaadah Abd Rahman
Professor Dr Noorsaadah Abd Rahman is the current Deputy Vice Chancellor (Research and Innovation) at University of Malaya. Prior to this, Professor Noorsaadah served as Director for UM Institute of Research Management and Monitoring (IPPP). Her career in UM began in 1990 as a lecturer in the Department of Chemistry. Professor Noorsaadah is also involved in several international research collaborative programs such as being the Malaysian coordinator for Cutting-Edge Organic Chemistry program involving 8 countries in the Asian region as well as being the co-principal investigator for UM in the Newton Funded collaborative project with the University of Manchester. She is also a Fellow of the Academy of Sciences Malaysia (ASM) and in 2016, she was accorded the Top Research Scientist Award by ASM. In 2019, Prof Noorsaadah was appointed as the Chairperson of Malaysia Open Science Alliance due to her keen interest and passion towards advocating Open Science in Malaysia. Prof Noorsaadah is also a representative for Malaysia at UNESCO Open Science Advisory Committee since April 2020.
Academician Professor Emerita Dato' Seri Dr Mazlan Othman
Academician Professor Emerita Dato' Seri Dr Mazlan Othman FASc is the
Director of International Science Council (ISC) – Regional Office for Asia and the Pacific (ROAP). Mazlan established the National Planetarium under the Prime Ministers Department. She was the founding Director General of the National Space Agency (ANGKASA). In this capacity, she established the
National Observatory in Langkawi and National Space Centre in Selangor.
She headed the National Angkasawan (Astronaut) Programme which saw the launch of the first Malaysian to the International Space Station in 2007. She was the Director of UN Office for Outer Space Affairs for almost 10 years. Datuk Mazlan is currently a member of the Malaysia Open Science Alliance since November 2019.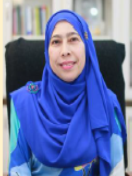 Datuk Professor Dr Rohana Yusof
Datuk Professor Dr Rohana Yusof FASc is currently an Honorary Professor in the Department of Molecular Medicine, University of Malaya. Professor Rohana Yusof holds a BSc (Hons) in Biochemistry (Lancaster University, UK) She then obtained an MSc (University Malaya) and PhD in Biochemistry (University of Leeds, UK) specializing in Molecular Biology. She previously held the position as the Director of Akademi Kepimpinan Pengajian Tinggi (AKEPT). Prior to this, she was the Deputy Vice Chancellor (Student affairs & Alumni) at University of Malaya. She also served as a board member of Loke Yew Board, Education Malaysia Global Services, UM Corporate services, UM Pharmauji and on various committees during her term as Deputy Vice Chancellor. Professor Rohana has been a Fellow at the Academy of Science, Malaysia for Medical and Health Science since May 2014. Due to her vast experience and knowledge, she has been appointed as the Chairperson for Working Group on Policy under the Malaysia Open Science Alliance.